Sue Swain from Biowise will be our speaker on the 4th May.  This talk will highlight the problem of waste, how to make recycling a part of life.
Sue has some prerequisites that she has  now introduced. She would like to use the presentation to introduce her Business Unusual Mission Zero Waste concept (all based on biomimicry, so that element is still part of the talk, but the idea is that people will leave empowered to become active participants of Mission Zero Waste). The presentation would be a combination of theory followed by a practical session.  So, this is what she request now for all talks.
There is a charge of R75 per person, but this gets reduced to R25 for general public and R15 for senior citizens,  provided that each person brings one x empty 2 liter plastic bottle, plus a black bag filled with their dry waste that they collect for 5 days before the talk (by dry waste she literally means everything except food waste – so any and all soft plastic, bottles, cans, paper, foil, clingwrap, chocolate wrappers, polystyrene etc) (as club members we will not be charged for anything, however you will have to bring your black bag filled with dry waste collected 5 days before the talk – NO FOOD OR CONTAMINATED PACKAGING. Failing to bring your black bag and bottle, entry will be denied or a charge of R75 will be levied.)
She also  requests that someone from the Club please help with the takings at the door, helping to check if the person has brought their bag of waste with them and a 2 liter bottle, and then taking  R75 if they have not.
She also requests that folks sign an attendance register, for their records and for their reports to funders.
 OCEAN PLASTIC COULD TREBLE IN DECADE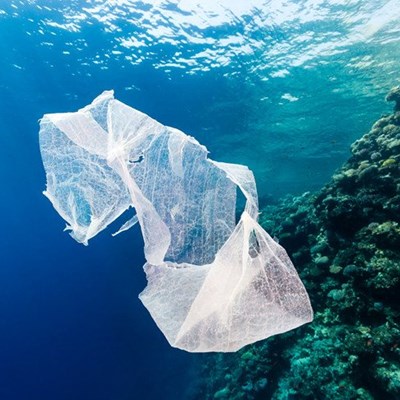 INTERNATIONAL NEWS – The amount of plastic in the ocean is set to treble in a decade unless litter is curbed, a major report has warned.
Plastics is just one issue facing the world's seas, along with rising sea levels, warming oceans, and pollution, it says.
But the Foresight Future of the Sea Report for the UK government said there are also opportunities to cash in on the "ocean economy".
They say this is predicted to double to $3 trillion (£2 trillion) by 2030.
The report says much more knowledge is needed about the ocean. The authors say the world needs a Mission to "Planet Ocean" to mirror the excitement of voyaging to the moon and Mars.
The Foresight reports are written by experts to brief ministers on medium and long-term issues of significance. This one has been signed off by ministers from four different departments as the authors emphasise the need for a joined-up oceans policy.