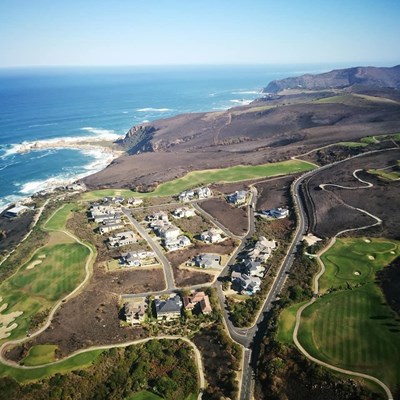 KNYSNA: Remembering the 2017 fires – As Knysna continues its recovery from the fires that ravaged the town and surrounding areas a year ago, the inevitable questions are, "What have people learned from the worst wildfire in South African history?" and "Are they acting on the lessons?".
Fire-prevention agencies have for years been urging people who live close to forests and veld to protect their families, homes and communities by proactively removing fire hazards around their properties. Warnings have become more urgent in recent times as scientists studying climate change produce more evidence that we can expect hotter, drier weather and that wildfires are likely to become more frequent and intense.
More questions
If more people had heeded the pleadings of agencies such as the Southern Cape Fire Protection Association (SCFPA), would their actions have reduced the devastation last year? The inferno left several people burned to death, razed close to 1 200 homes and damaged 360, destroyed 7 500ha of plantations and burned down 17 800ha of fynbos and natural forests.
Are more people now more aware that they can take measures that help to reduce the impact of wildfires?
Taking stock, 1 year on
Answers to questions such as these are likely to emerge when community leaders meet at Brenton-on-Sea on 6 and 7 June this year to take stock of the position in which Knysna and the Garden Route finds itself on the first anniversary of the inferno.
Meanwhile, department of agriculture, forestry & fisheries fire advisor Paul Gerber believes people are more aware of the risks of wildfires but cautions that "memory is unfortunately short" and that "awareness-raising must take place throughout the year".
Buffer zones critical
According to both Gerber and SCFPA area manager Dirk Smit, key lessons from the fire are that defensive spaces and buffer zones are of critical importance.
More controlled burns have to be done along with any other fuel load reduction measures such as "chipping" and the removal of invasive plants.
"Landowners clearing firebreaks around the towns would have decreased the risk and it's clear that there must be proper management of the urban interface – the border where the fynbos meets the city – particularly with the control of invasive alien species," says Smit.
"Alien invasive plants such as Black Wattle, Hakea and invasive pine trees increase fire intensity and burn hotter encouraging the rapid spread of unwanted fire. " added Smit.
"The more invasive alien vegetation that we can clear and prevent from spreading the better our 'protection' against unwanted wildfire in the future."
'More people are aware'
Dr Hildegarde Fast, head of the Garden Route Rebuild Initiative (GRRI) established by provincial government to coordinate the recovery effort, believes more people are aware that they live in an exceptionally vulnerable area and that fire hazards such as alien vegetation in and around their properties pose a major risk.
She also believes more landowners are aware that they are legally bound to prevent fire on their properties. "If you have alien vegetation on your property and it catches fire and spreads to other properties, you can actually be sued," she points out.
Eradicating, or at least controlling, alien vegetation is a major, ongoing challenge.
Aliens increase risk
"Alien vegetation burned by the fires is coming back, so the problem and risk can be even worse in five to 10 years' time," warns Gerber. "Invasives increase fire intensity and behaviour. If properly managed, the damage would have been much less."
Fast reports that an environmental work group have been providing many landowners with herbicides and training them in their correct use to eradicate alien vegetation. The SCFPA was appointed to be the implementing agent for this disaster recovery in terms of the GRRI'S environmental workstream.
However, national government is yet to respond to applications for more funding to support fire prevention and rehabilitation efforts.
In the meantime, its up to local and landowners to do as much as they can to prevent unwanted wildfires and the repeat of another fire disaster.
Article: Evelyn John Holtzhausen