Businesses, services, vacancies, events, Open Gardens, workshops, specialists, products, training.
Welcome to the Autumn edition of our newsletter.
As always, there are some special events coming up – for more information please go to the EVENTS section on our website. You can choose to see what's going on in your specific area or everything country-wide.
Here are only a few of the interesting events – not be missed!
Autumn events (Western Cape).
The National Chrysanthemum Show will be held at Pniel, between Stellenbosch and Franschhoek this year.
Date and details online.And the lovely Keurbos Nursery (Elgin) will have their Autumn Open Dayon 12th May. There will be plants for sale with some special offers – and also stalls from Fresh Woods, Toos van den Berg and Jim Holmes.
---
Vineyard Walks and Talks.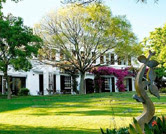 The Vineyard Hotel in Cape Town has again started its popular (and regular) Walks and Talks for the year.
The next one will take place on the 16th of May – a guided tour around their gardens with horticulturalist Bruce Nutman.See here for more information – and dates for the walks for the rest of the year.
---
Orchid Open Day
On the 26 of May 2018 there will be a beautiful Orchid open day at 

Plantae Orchids.

 


Come & enjoy the peace & quiet of the bushveld. Plantea is a nursery that is dedicated to growing orchid & other rare, unusual plants.
Click here to view the event and more details. (North West)Zululand Orchid Society is also holding their annual show on 19th and 20th May. (Richards Bay, KZN).
---
Rare Plant Fair.
Many people have been asking – but the popular Rare Plant Fair will now be a spring highlight for plant lovers. It will take place at the Tokara Estate on the Helshoogte Pass, Stellenbosch on 20th October 2018.
---
Tour to visit the Wildflowers of the Northern Cape
1st – 5th September 2018.

A guided Spring flower tour, with transport, from Cape Town, visiting the Postberg Flower Reserve, Langebaan, Clanwilliam, and on to Nieuwoudtville. This tour is led by a experienced travel company and you'll get to gather some Rooibos Tea, hopefully see plenty of incredible wildflowers and stay on the De Lande Farm – part of the well-known Papkuilsfontein farm.

Click here to view the event and more details.
---
Vacancies
There are some interesting positions in the Western Cape open for people who have horticultural experience.Brushcutter operator – Trees SA is looking for a Brushcutter Operator. Experience and qualifications are needed.

If you also have vacancies at your company please let us know.
If you are horticulturally qualified and are looking for a job, please add your details to our website. Follow this link here. It's free!
---
The rescue and relocation of the 'elephant tree'.
Six years ago in 2012, Trees-SA rescued a huge stinkwood tree from almost certain death from a housing development – it was lifted and brought back to their nursery for care and attention.
Then, recently it was finally moved (with a 75 tonner crane truck!) and replanted in its new home. The giant planting hole prepared, bag was cut, and the root ball securely planted and the tree staked to protect against the winter winds.  The rescued 'elephant' is still a patient and will receive continued care and attention from the staff at Trees-SA until it established itself and becomes independent.
Go to their contact details or to read the full story click here.
---
Advertising special.
Does your company sell specialist plants? We'd love to hear from you.
We can offer free banner advertising on our website homepage. Please contact us for details.
For full pricing details e.g. for business and event listings, please look here.
Happy horticulture!
Fiona