GROWING UPWARDS AND UPWARDS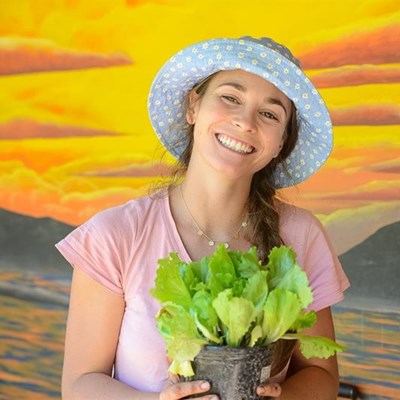 KNYSNA NEWS – A Knysna NPO/NPC aptly named Growing Upwards is aiding the needy in Knysna where it counts the most: by helping them to fill their own stomachs with wholesome food.
The collective was founded by a group of Knysna women whose empathy for those who struggle to get nutritious meals daily prompted them to act. Since its inception in September it, with more than just a little help from friends, have transformed four spaces in vulnerable areas into functioning food gardens.
The Dorothy Broster Child and Youth Care Centre in Khayalethu, Knysna, was the latest to receive assistance to establish a food an flower garden by Growing Upwards at the end of last month.
The centre provides accommodation, food, and care services to about fifty boys and girls aged between three months and eighteen years.
The team were very impressed by the children's enthusiasm and assistance when it came to the hard work of making a garden. "This was one of our most satisfying projects to date," says Lizelle Genade, who helped coordinate the moving of one hundred bags of compost to the site.
Cape Island Construction built the planter boxes and various individuals assisted on the day to make the garden a reality.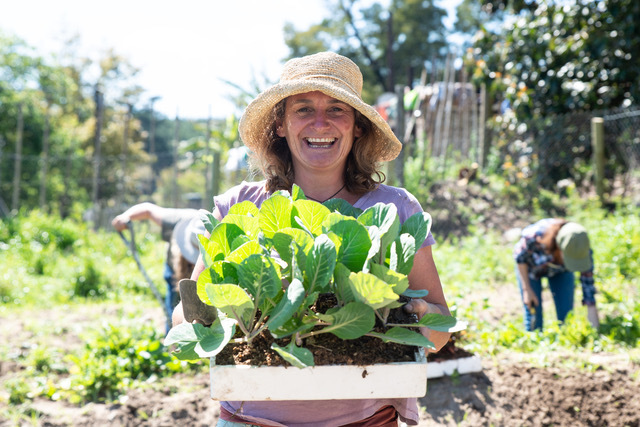 When a potential project is selected, the organisation's management is sent a criteria list to complete, so that the team can ascertain the long-term sustainability of the garden. Using her background in event management for charities, Growing Upwards co-founder Zandile Meneses then seeks input from Knysna Rotary, the Knysna Education Trust or the Lions of Knysna (where relevant).
Professional gardener Sue Torrance then visits the site, and a layout and budget for the garden are created before Growing Upwards starts raising funds in the Greater Knysna community to create an entire food garden.
"The generous response from the people of Knysna has been extremely encouraging," says primary fundraiser Lara Barnard.
Contact the Growing Upwards team at zandile@karootocoast.com if you are in a position to donate equipment, or if you would like to "Adopt a Box or a Garden".